KASTR Machining - About us
KASTR is a Czech family company established in 1992 as a building and engineering company with headquarters in the small town Rozhrani. After several years the company has been divided into a building division and a mechanical engineering division and the company KASTR became a purely engineering company. The mechanical engineering activities consist of machining of parts on the customer´s order the machined parts are made of ferrous and non-ferrous metals, or of plastic materials; moreover, the company deals with assembly of part groups and manufacture of light welded structures.
The company was among the first engineering companies in the Czech Republic invest in state-of-the-art CNC machines and machining centers; as a result, it became competitive even on West-European. The company has been a long-term certificated supplier of the Czech Railway a.s. because it produces a wide range of locomotive components.

A design department also arose within the small family business in 2000; this department firsty focused on the developing one-shot fixtures for the company´ s own production. Later the department started solving or improving various structural sub-groups for its customers directly; afterwards, the company produced and supplied them. The most significant projects solved at the company´ s own design department are:


Palletization for vertical machining centers, which were introduced at the International Engineering Trade Fair in 2004
Pallet feeders as accessory of the palletization system used as a feed container for 6 pallets with clamps for a quick production change at minimum side time. These pallet feeders were installed at the SIEMENS company in Mohelnice for the first time.
Company´ s own system of multiple clamping for vertical centers, presented on the Kovosvit MAS company´ s visiting day in 2005. The clamping system has undergone remarkable changes and improvements recently.
Vices for vertical lathes (vertical turret lathes)
Lifting device used as a sub-group of wood-working machines
Palletization for the horizontal milling machine VHN 13 including integrated clamping and measuring units of the workpiece location.
Various one-shot tools for machining


The design department is equipped with two licenses of AUTODESK INVENTOR and a color plotter. In combination with software GIBBS CAM, two licenses of which were also purchased by our company, programs for the CNC machines are generated directly from the Inventor-created models. During its development the company has multiplied its production facilities more than three times and built a driveway of its own. Recently it has a machine fleet of 14 CNC machine tools and overall 24 employees. Its main production program is manufacturing of components for rail vehicles, wood-working machines, armament industry, etc.


Certification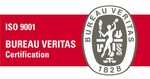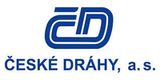 Referencies
Trade fair participation
Impressum:
Invoicing/delivery address
KASTR - KADERKOVA STROJÍRNA s.r.o.
Rozhraní 172
569 03 ROZHRANÍ


Contact us
Tel: 00420 461 523 457